Modular door modernisation solutions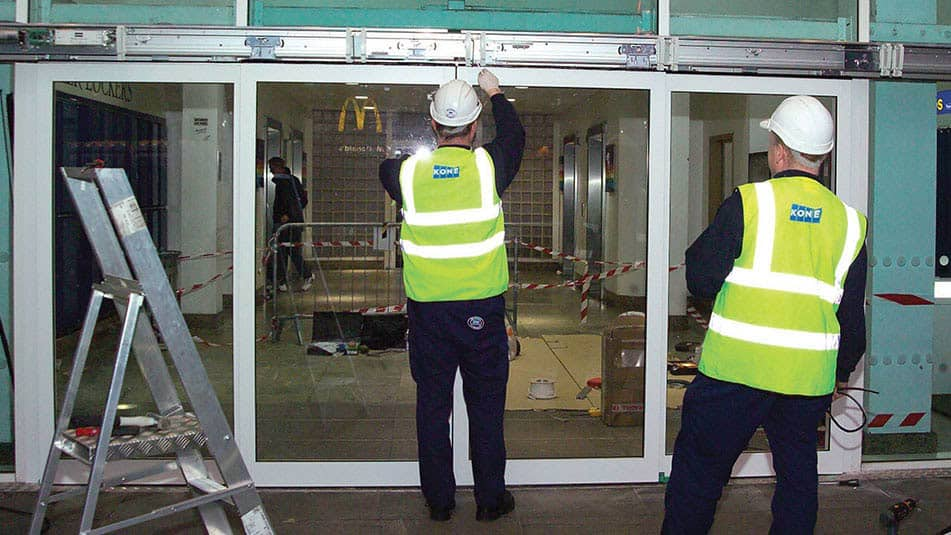 KONE UniDrive packages for sliding pedestrian doors
If you're looking to upgrade the control element of any type of automatic sliding door, the KONE UniDrive® packages will minimise downtime by allowing you to replace the mechanical and electrical components without changing the entire door construction. The following components can be replaced: control or motor units, pulleys and belts, program switch, power supply, rail or covers. The installed components comply with the latest safety standards as well as increasing its durability and efficiency.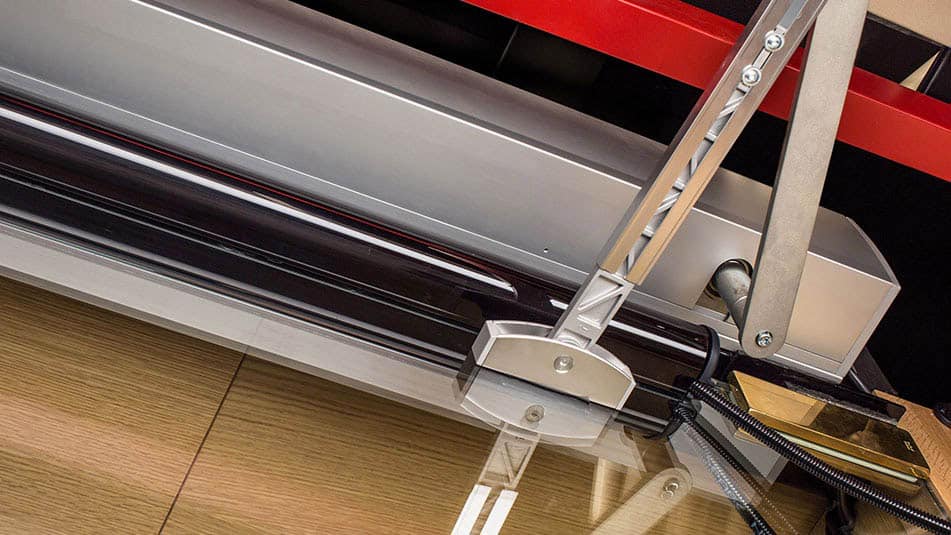 KONE UniSwing™ for swinging doors
KONE UniPower™ Operators are available in a variety of configurations to suit the modification needs of any project. These include: the KONE UniSwing® Robust Operator for swing doors in the most demanding environments; suitable for a majority of external and internal spaces of the building, the KONE UniSwing™ Compact, a space-saving operator compatible with all standard swing doors; ideal for a wide range of applications, the KONE UniSwing™ Solid, a flexible operator for environments where smooth door closing is essential and the KONE UniSwing™ FireSafe, a durable operator for powering heavy fire-rated doors; fulfilling EN 1154 and EN 1155 requirements.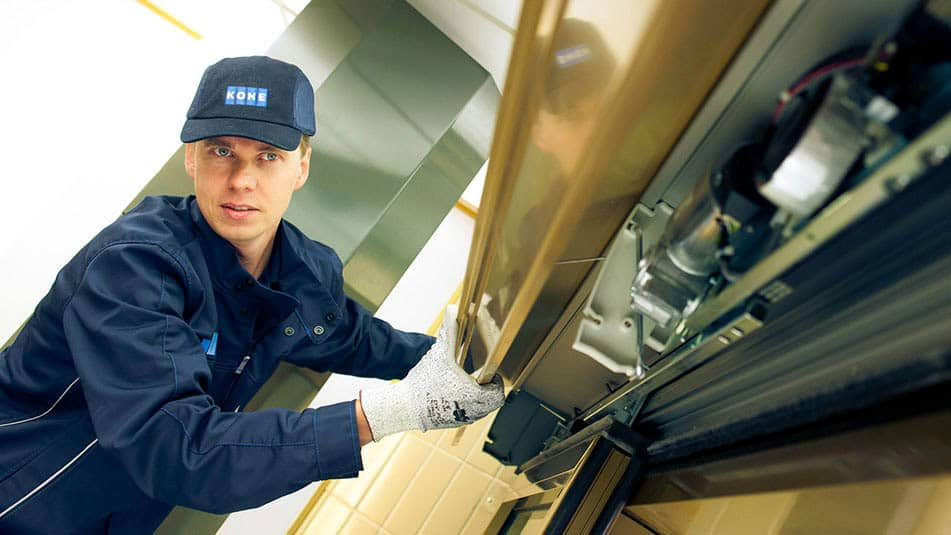 Benefits of modular modernisation
By replacing only those components that need to be replaced, you benefit from better door performance with minimum downtime. Our component upgrades are the fastest and most cost-effective way to improve the safety, reliability, and energy efficiency of your building door equipment.
Explore our reference cases