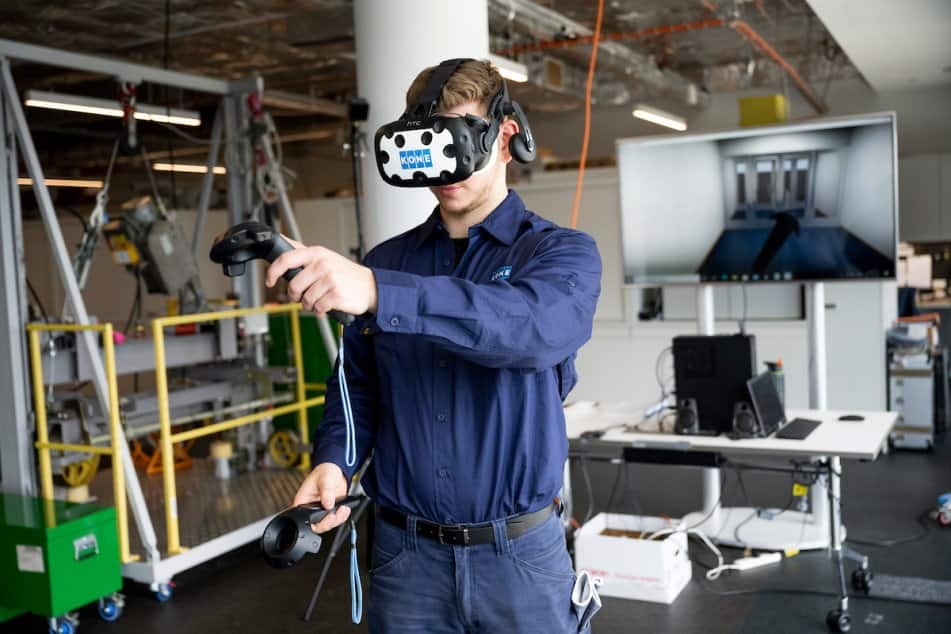 KONE Apprentice Program
At KONE we are committed to ensuring our next generation is elevated through knowledge and skills to take them and KONE into the future. We currently offer Electrical Apprenticeships through a Certificate III in Electrotechnology Electrician. Our program is designed to give our apprentices technical and industry experience whilst deepening their non-technical skills. From Adelaide to Auckland, our apprentices contribute to enhancing each other's learning and the learning of our future apprentices.
Experience at your fingertips!
Our apprentices spend time within our new construction, modernisation, and service businesses as part of our Rotation structure. Partnered with experienced electricians, rotations provide needed knowledge of our business before apprentices specialise in the area they love.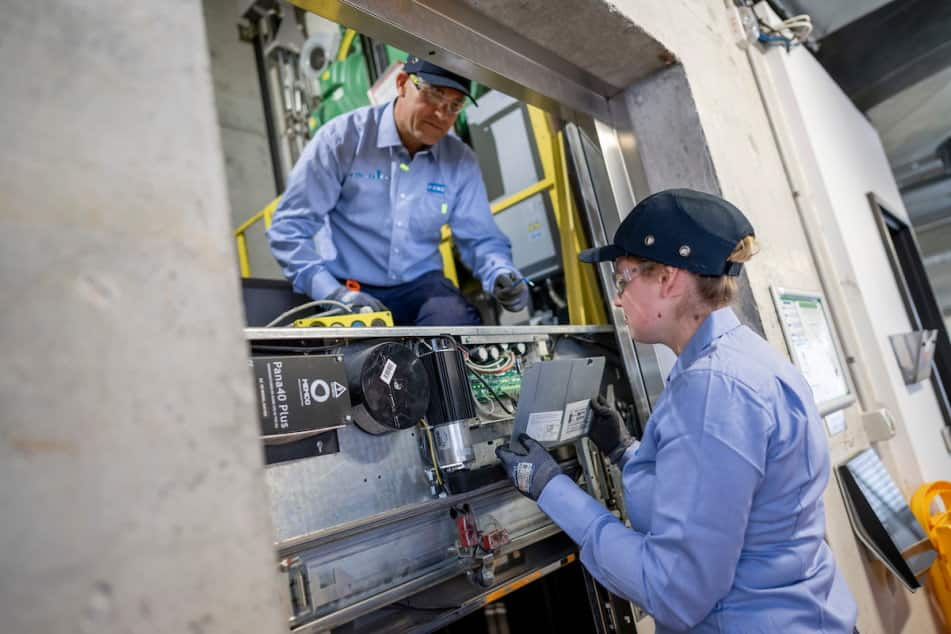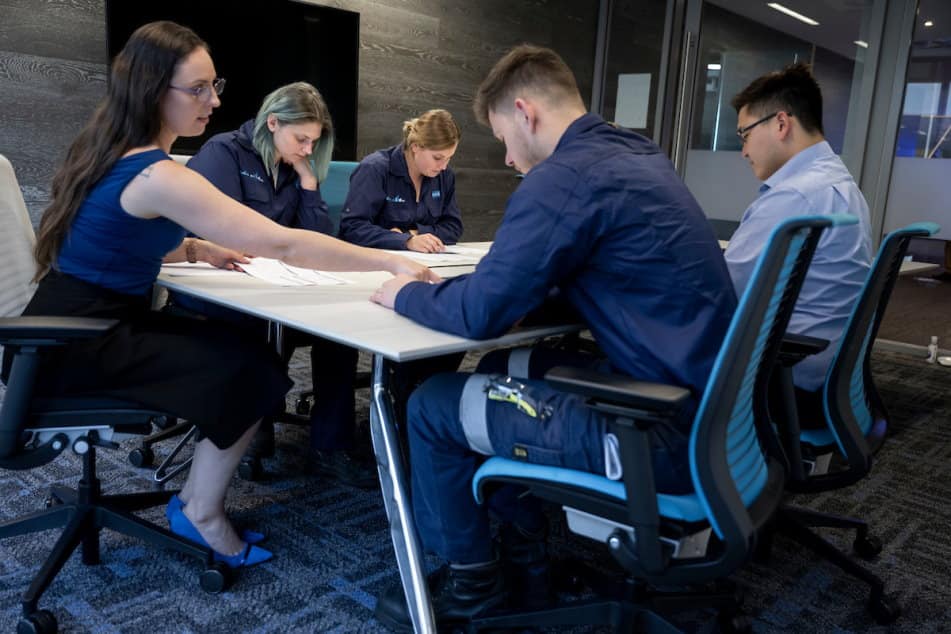 Support and Intakes
Our dedicated apprentice team ensures our apprentices are supported throughout their journey. Their expertise in learning as well as technical knowledge of our industry gives our apprentices opportunities to grow and develop which are unique to KONE. Our internal learning program is supported by the KONE Training Academy which uses simulators, virtual reality technology and gamification to create impactful learning experiences.
JOIN US!
We encourage those interested in starting or continuing their electrical apprenticeship and are interested in the elevator industry, to apply for our program.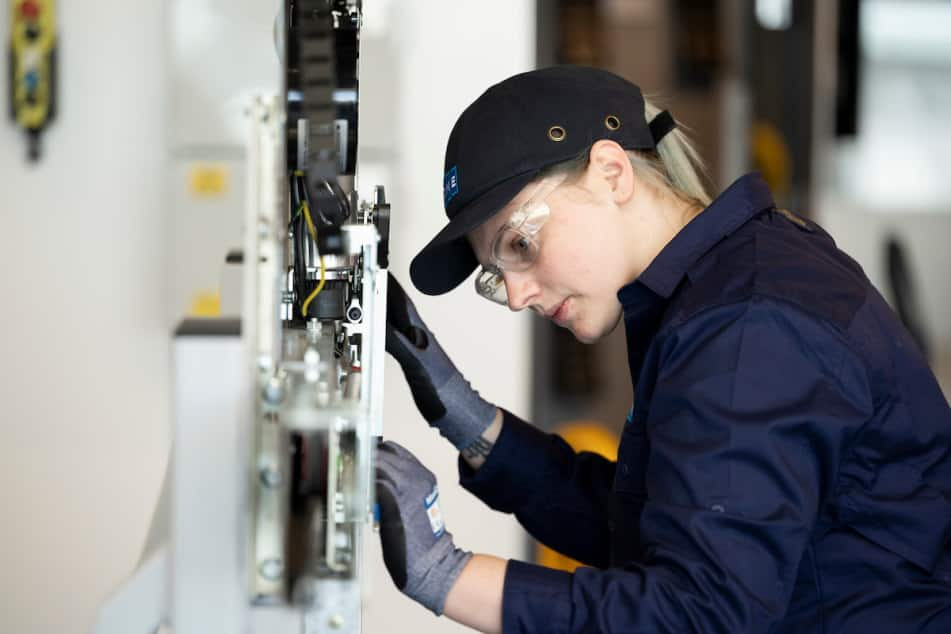 "My name's Jena, I'm a 4th year and I'm currently working in construction."
What do you enjoy about your role?
"I love how varied my role is, I like working on site with the guys and seeing all the new construction being built."
What does your average day look like?
"My day varies as the job progresses, at the start I'll be doing a lot of the shaft wiring and lighting, I'll putting a lot of the trunking in and then as the job comes to the end, I'll be doing the car top wiring and wiring up all the drives, getting it ready for tuning."
What piece of advice would you give someone joining the program?
"I'd say be hungry to learn, ask a lot of questions and don't be afraid of heights."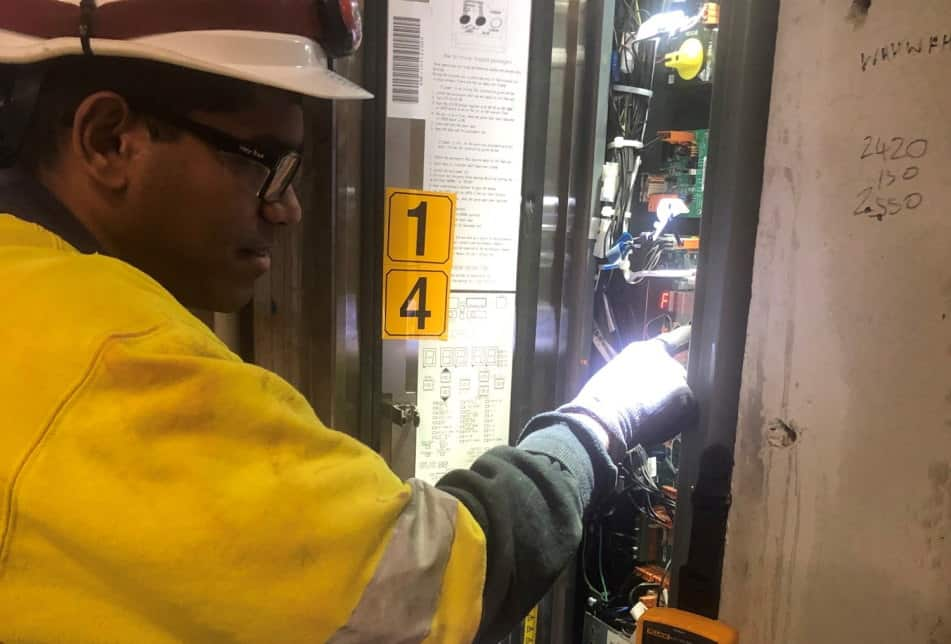 "I'm Dhruv, I work in new installs and I'm a 4th year."
What do you enjoy about your role?
"With my role, it's always about thinking creatively, using my critical thinking as I'm doing my jobs to complete them."
What does your average day look like?
"We start with a group meeting in the morning where we talk about the jobs we need to do, the safety processes we need to complete them. When we go to do our tasks"
What piece of advice would you give someone joining the program?
"This is a high-risk industry so always think about your safety, be keen, be excited to learn and develop and always ask questions when you're in doubt."