KONE TURNSTILES
In modern buildings, turnstiles are an integral part of the people flow process. We offer three different turnstile solutions to suit a wide variety of building needs and interior design styles.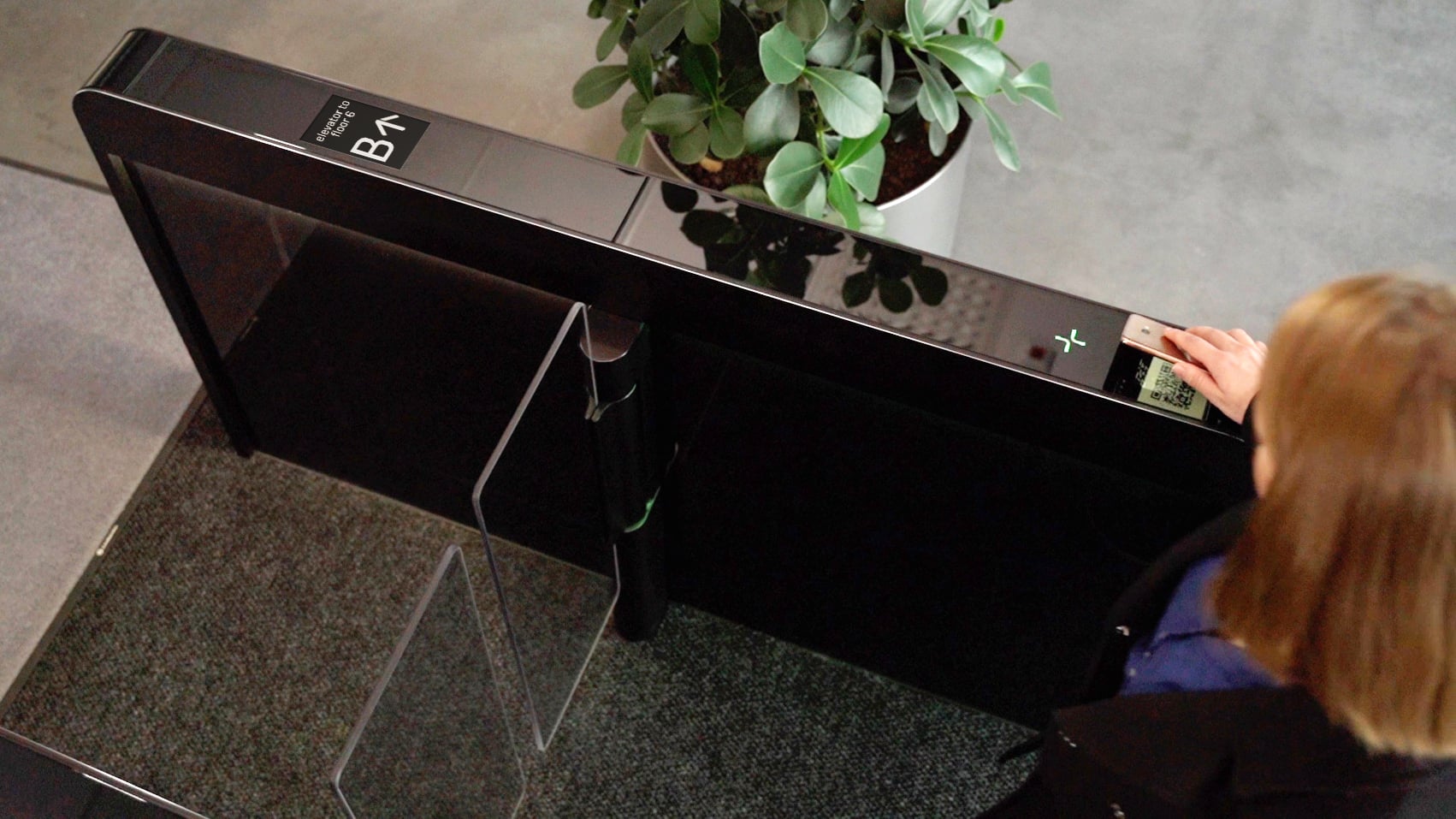 Description
The KONE Turnstile 1000 is new benchmark in turnstile appearance, flexibility, and usability. This premium half-height sensor barrier features durable, high-quality steel and glass, access and destination control integration, stylish lighting options, and a range of visual guidance alternatives.
Features and options
Optimum space utilisation - Space-efficient design and takes up minimal spacea in the lobby
Flexible design - Lane width dimensions can be adjusted and offered with black and light silver colours
Ambient lighting - Clear guidance for visitors based on red, white or green lights depending on access rights
Panel operation - Smooth, quiet opening and closing as it is constructed from light yet durable materials with height option up to 1800mm
Elevator integration - Facilitates seamless people flow by allocating elevators as soon as a visitor passes through the turnstiles.
Segment
Offices
Transit centers
Hotels
Medical facilities