Roller shutter doors
Our roller shutter doors and door grilles are a reliable way to protect what matters to you. KONE electric roller shutter doors offer enhanced security in an attractive range of options.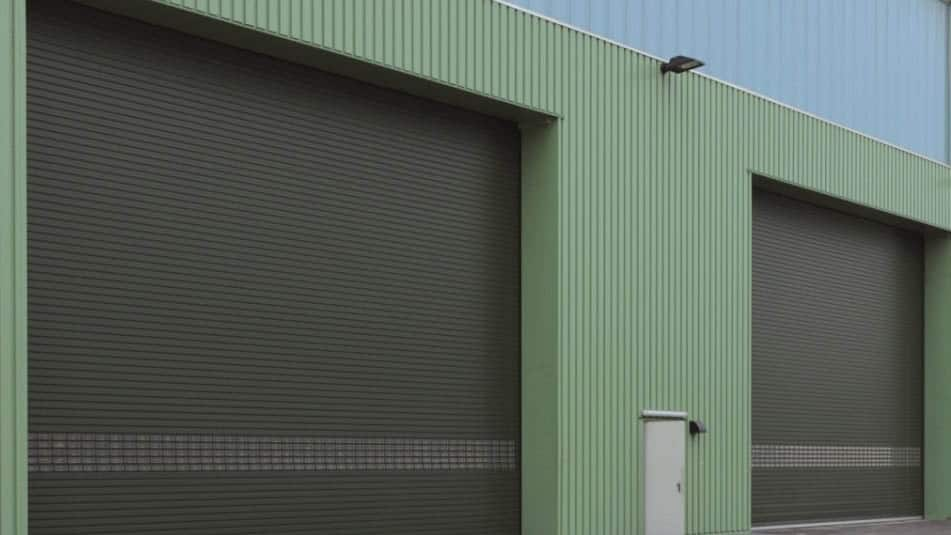 Description
Globally, KONE, is recognised as a leader in innovation and technological development, and is proud to introduce the revolutionary KONE SafeGuard™ shutter. The unique direct drive design incorporates features that improve safety, product life and reduce maintenance costs. They meet the highest product and safety requirements with respect to mechanical characteristics, heat and noise insulation, wind resistance, and watertightness. The simple, robust design makes our roller shutters perfect for a wide variety of industrial applications. Especially they are popular for parking garages.
Features and options
KONE SafeGuard incorporates a secondary safety break. If the worm drive gearbox were to fail, a fail safe brake will engage preventing the curtain from free failing. No traditional chain driven gearbox design incorporates this additional safety feature as standard.
Steel Roller Shutter is robust and economical.
Aluminium Roller Shutter ideal for store fronts.
Roller Shutter Fire Proof has been tested in accordance with Australian standards.
Grilles feature straight honeycomb, plain aluminum profiles with galvanised bottom bracket and consoles, and primer-coated winding shaft.
Specifications
Roller shutters: width from 1000 mm up to 11500 mm, height from 1000 mm up to 12000 mm
Grilles: width from 1000 mm up to 18000 mm*, height from 1000 mm up to 8000 mm
*upon request
Segment
External and internal applications, parking garages in medical, office, retail centers, infrastructure buildings, hotels, residential, education and leisure facilities, shop entrances in malls