KONE UNIDRIVE® SLIDING DOOR OPERATORS
We offer two operators for sliding doors: the KONE UniDrive for doors in high-traffic environments and the KONE UniDrive Compact for less demanding applications. We also offer the all new KONE UniDrive kit for fast, cost-effective modernization of almost any brand of sliding door operator.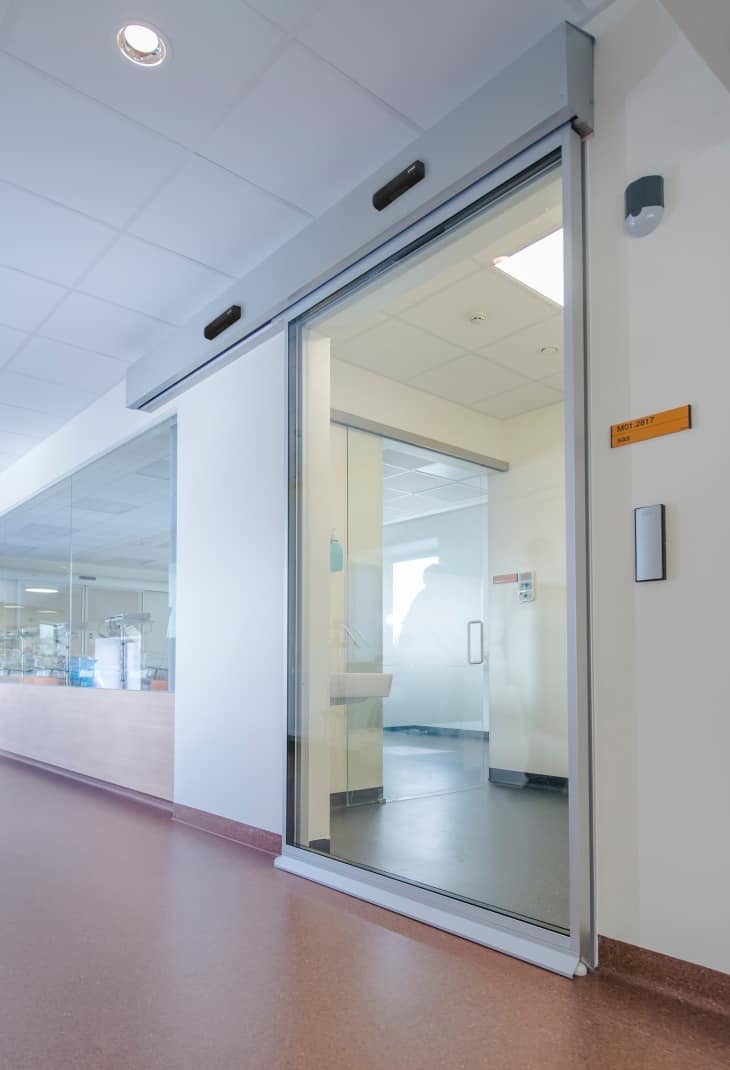 Product information
The KONE UniDrive and KONE UniDrive Compact sliding door operators both feature customisable operation, easy maintenance and adjustment, and building management system integration, as well as compliance with relevant safety and reliability standards.


KONE UniDrive®
KONE UniDrive® Compact
Dimensions (height x depth)
185 x 161 mm
130 x 133 mm
Max. opening width 1-leaf/2-leaf
5000 mm (depending on application)
1 x 1500/ 2 x 1000 mm
Max. door leaf weight 1 leaf/2 leaf
1 x 180 / 2 x 120 kg (option: 1 x 270/2 x 180 kg)
1 x 100/ 2 x 80 kg
Max. opening/closing speed
0.7 m/s
0.53 m/s
Exterior door
x
x
Interior door
x
x
High use frequency
x
x
Standards compliancy
x
x
Break-out function
x
Mechanical and battery back-up system
x
Battery back-up system
Eco-efficiency
x
x
Escape and rescue route electrical
x
Fail/Safe RW
Fire protections, telescopic, curved, prismatic options

x