May 20, 2019
Imagine a virtual walk-through of a building that doesn't yet exist where you can assess the people flow bottlenecks and hot spots – and test out different solutions for enabling crowds of people to move along smoothly to wherever they are going.
KONE has come a long way in the past twenty years in terms of planning for great people flow in complex buildings. It all started with calculating and simulating the performance of elevators and other vertical transport and has evolved to designing the KONE People Flow Simulator (PFS), a holistic solution that encompasses end-to-end people flow planning and advanced analytics for entire buildings – all with a full 3D visualization that can be made VR compatible.
"Architects can really see their design brought to life with the People Flow Simulator. This helps them to conceptualize and quantify in a much simpler fashion," says Juha-Matti Kuusinen, head of People Flow Optimization at KONE.
Kuusinen explains that the People Flow Simulator was created for two reasons. First, there was an increasing need to plan the way people move in and between buildings in a holistic manner. Second, KONE was able to create such a solution.
"We are now at a stage where we can simulate people flow not only vertically but also horizontally, and we can figure in assets like stairs, doors and furniture into the passenger journey from front door to final destination. This is what makes PFS unique. It's all done with visualization capabilities."
What's math got to do with it?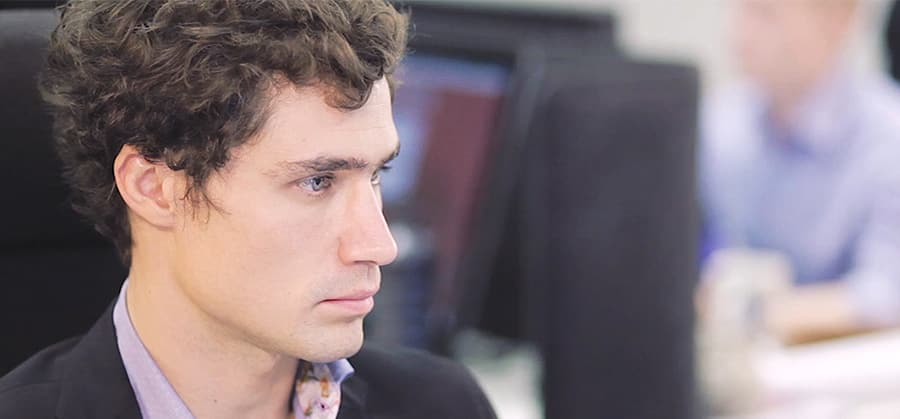 The People Flow Simulator is kitted up with Building Information Modeling (BIM), sensor and data integration, human behavior models, mathematical modeling and artificial intelligence. These can all be inputted with a host of variables that enable the planning of optimal people flow and assist with making the most efficient planning decisions possible.
The data includes the dimensions of a building, such as floor height, number of floors, walls, room size and the number of elevators. But, importantly, it also includes the number of tenants and how many people are projected to come and go through the entrances. Added to this is the capability to simulate traffic in the building at different times of the day, right down to small details like waiting times at the reception desk.
"We have successfully integrated computational modeling and game engine tech into a solution that enables realistic simulation and visualization of both vertical and horizontal people flow," says Kuusinen, who has a doctorate in technology.
New norm
What's created at the end is a digital twin of the building (or rather, what will be the building) and its people flow. Parameters can then be altered and re-simulated before making changes to the plans. Some other unique factors are the ability to simulate a what if? scenario (referred to as prescriptive) such as in the case of an evacuation, or even factoring in access for people with disabilities.
While still in development mode, the People Flow Simulator was put through its paces in an existing building to assess and simulate traffic stress and people flow bottlenecks for a crowd control project. The simulation caught the eye of developers who then invited KONE to conduct a virtual walk-through of a yet-to-be constructed building.
Kuusinen says that this kind of functionality and service offering will be the new norm as customers are made aware of the possibilities and ease of visualization.
This People Flow Simulator app is part of an activity that has received funding from the European Institute of Innovation and Technology (EIT). This body of the European Union receives support from the European Union's Horizon 2020 research and innovation program.