May 10, 2019
Building owners and developers today face changed realities. Buildings should be designed and built to be flexible and adaptable to serve multiple and changing uses. If the internal people flow is slow or clumsy, building operations are hampered. But how can you predict the different ways various user groups interact with and within a building? Or, importantly, what happens outside the elevator and how buildings work both vertically and horizontally?
For decades, KONE has developed and fine-tuned methods to plan and analyze the flows of people in buildings with an eye to ensuring a smooth user experience. It was the first elevator company to offer such a service to architects, builders, consultants and developers. And as a response to the increasing complexities in both new building projects and those to modernize existing buildings, KONE has expanded on its approach to people flow optimization, upgrading its tools and adding, for example, interior architects and data scientists to its own team of people flow experts. The work involves forming a deep understanding of the points of interaction between the various groups of people using a building and the building itself to find the best design and technological solutions to support a great user experience.
We meet three members of the KONE People Flow Planning and Consulting team who share why good people flow is important and how the service enables KONE to provide better-than-the-rest solutions.
Building on solid foundations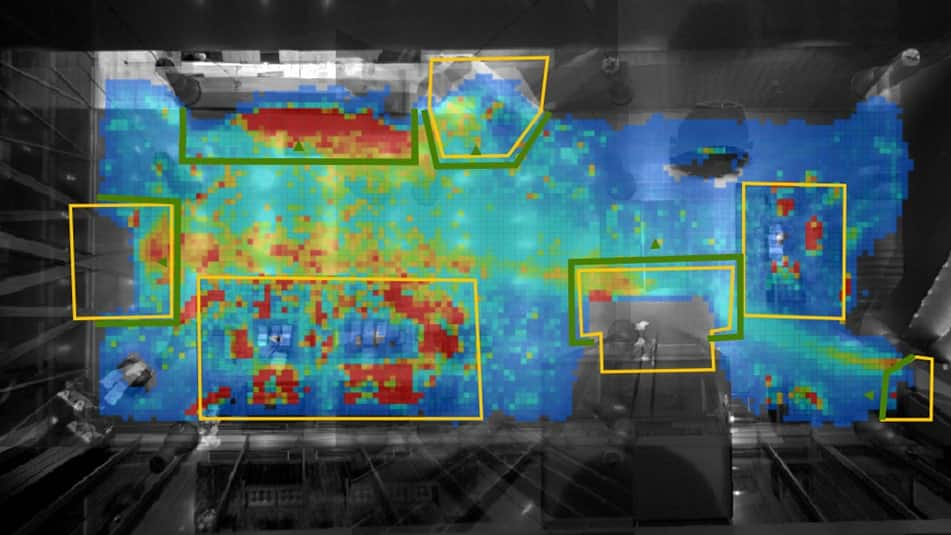 Sometimes results can be contrary to assumptions. While assumedly good design might dictate a turnstile in a particular spot, for example, design based on the analysis of user data may show that an alternative location would ensure smoother people flow. With data from sensors, KONE People Flow Planning and Consulting produces an analysis of people flow possibilities, a simulation of the flow and, as a result, a recommendation for a solution. In short, science meets design.
KONE's consulting teams start with the hard facts – data produced with high-quality sensors on area occupancy and people flows in a building – and combine the data with feedback from users. They then utilize all the available information to provide an analysis and a visualization with advanced KONE simulation tools. In the end, they prepare a recommendation that would enable optimal people flow.
"Today, building users expect the smooth flow of movement. This becomes more pronounced as buildings should be increasingly efficient and host a wide range of functions," says Minna Piironen, an interior architect and service manager in KONE's user experience focused KONE People Flow Consulting team.
Janne Sorsa, an operations research expert specializing in elevator group control and people flow optimization, attests that people flow can make or mar a building.
"The perceived success or malfunction of a mid- to high-rise building ultimately boils down to elevators – how well the elevators implement people flow," says Sorsa, who heads the KONE People Flow Planning team.
KONE's highly advanced and unique mathematical models, developed by Sorsa and other experts already in the 1990s, are a vital element in the early stages of major construction projects, serving as a basis for conceptual design. "We're the spearhead that puts KONE into the heart of major projects globally," he explains.
A look into the crystal ball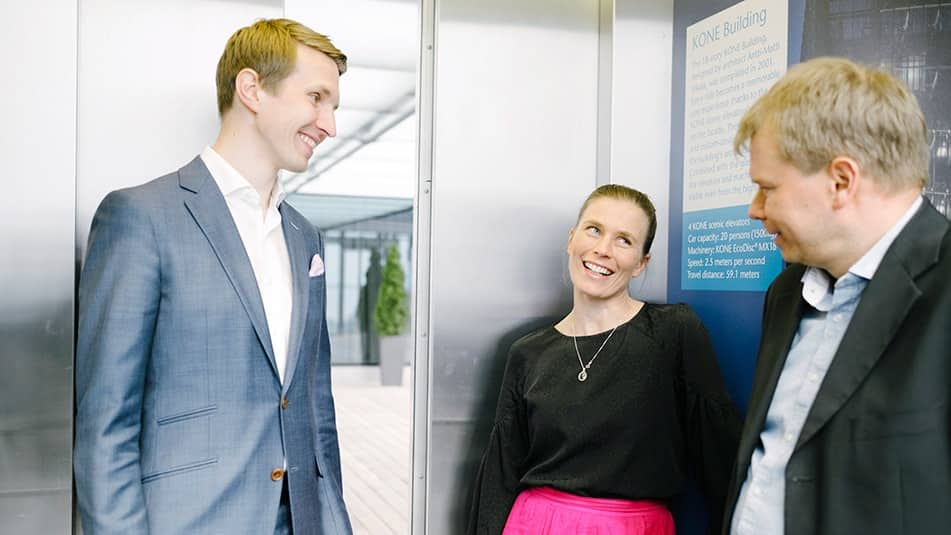 Throughout his years of consulting major projects worldwide, Sorsa has witnessed a shift: user experience has emerged as a crucial factor in the success of real estate.
Piironen continues, "Good people flow in buildings is intuitive, meaning that users don't have to think about how to navigate through a building. When well-implemented, users shouldn't pay any attention to people flow. We design good people flow by stepping into the shoes of users and using service design methods."
Niko Penttinen, head of KONE People Flow Consulting, expands on the role of KONE in building projects: "KONE can be an active partner to real estate development and management teams, giving them a cutting edge in the highly competitive real estate market. Essentially, we can help create intuitive movement powered by data."
KONE's new and improved design and analysis tools and methods for helping customer optimize the people flow in their buildings are unique in the industry and allow building owners, tenants and managers to anticipate the future better than ever before.
"Our customers can envision how the future requirements of users will affect the building, and they can plan their investments accordingly on facts and realistic scenarios. This applies to both those customers with new building projects as well as those who want to modernize an existing building, whether to suit a new use or the changed requirements of tenants," Penttinen says, adding that these competencies are systematically being rolled out to support KONE's customers around the world.