12 October 2022
What links a KONE service technician in North America, a branch manager in the Middle East, and an R&D specialist at our Kunshan site in China?
The answer is the unique and strong KONE culture, which guides how our 60,000 employees work together, see the world and put our customers at the center of all we do. Our culture roots us in shared values and mutual trust – vital for navigating the world's uncertainties and challenges as we interact every day with half a million customers and move roughly a billion people.
This month, Forbes magazine has once again ranked KONE as one of the world's 800 best employers, based on a survey of 150,000 employees of global companies in 57 countries.
In partnership with market researchers Statista, Forbes sought recommendations and insights from employees to determine which companies excel in corporate impact and image, talent development, gender equality and social responsibility.
We are particularly proud of this accolade and see it as a sign that we're succeeding in our first strategic target, to make KONE a great place to work. Our talented and brilliant people are our greatest asset, and we believe that happy workers make for happy customers.
So what goes in to building a winning company culture?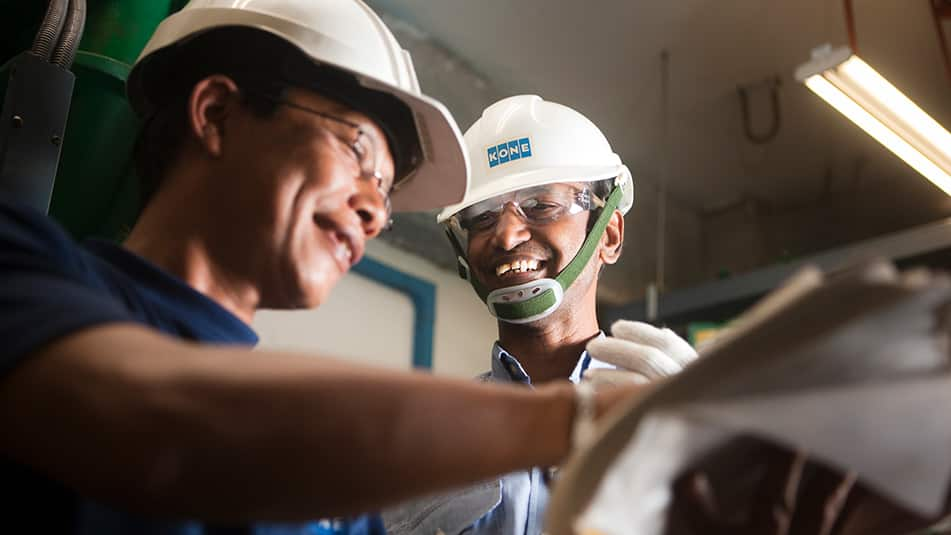 We all have a part to play
KONE's culture is created by each one of us, in the things we do that support our customers and colleagues, and the acts that inspire people around us and make the world a better place.
Cultivating an inclusive culture among KONE's diverse family, spread over more than 60 countries, is not something that happens by accident. Cultural development at KONE means continuous engagement with 60,000 employees, collecting data to make informed decisions and course corrections, and tracking performance against strategic objectives.
KONE's culture analysis has uncovered that some of the habits and behaviors that support employees' sense of involvement are openness and trust, encouraging personal ownership and employee-led innovation.
Brilliant ideas come to life when we make efforts to involve each other, share our approaches, and discuss and learn from our mistakes.
"Staying curious, learning from others and asking 'why' more often are simple actions that we all can practice, and can lead to bigger actions," explains Maciej Kranz, KONE's Chief Technology Officer.
"Innovation is a team sport, it's about people working together across functions, and with customers and partners. Valuing new ideas as well as experimenting with them are foundational for innovation."
Another crucial ingredient, Kranz adds, is a focus on constant personal and professional development. "We learn therefore we live!"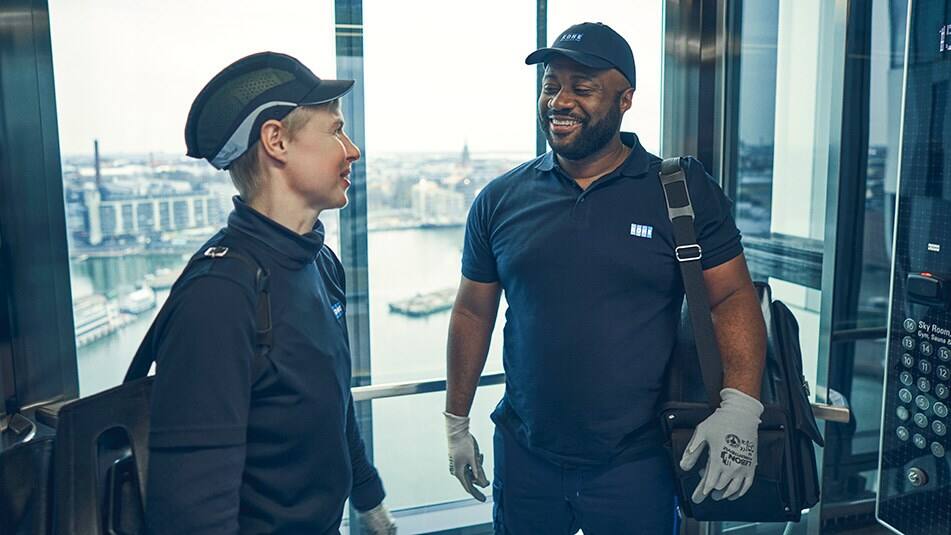 Inclusion is good for business
Underpinning KONE's culture is the drive to be genuinely inclusive and give space to different voices. "Diversity and inclusion are good for business," explains Susanne Skippari, KONE's Executive Vice President of HR. "It brings much broader thinking and a better source of ideas and viewpoints."
"We are working on building an empowering and inclusive culture at KONE," Skippari says. "In an inclusive culture, people feel safe to speak about everything, ask questions and give their viewpoints, and that helps us to become a better company for employees and for our customers."
The secret to success with customers
Our culture holds the key to building a great customer experience, and it starts with listening. We may know our customers well, but their priorities and pain points may still come as a surprise.
That's why we always start by encouraging customers to tell us how their business is doing and what their priorities and targets are. This simple practice not only helps us build the bridge between the customer's priorities and KONE's ways of supporting them, it's also vital for arriving at the ideal solutions faster.