March 17, 2020
China opened its first subway line in Beijing in 1969 and has since pushed the pace of urbanization with route extensions connecting tier cities with suburbia.
Opened in 1993, the Shanghai metro is mainland China's third oldest rapid transit system. It is currently the world's longest metro system, with over 700 kilometers of track already in use and more than 100 kilometers in the plans. As the third busiest subway system in the world, it moves more than two billion passengers annually.
Switch to modern capacity
The southern section of Shanghai Metro Line 5 winds from downtown Shanghai to the residential suburb of Fengxian, and its completion in 2018 marked a major milestone in the construction of the city's subway system and in improving the smooth and sustainable flow of city life. Creating the connection was no easy task and involved a zig-zagged 19.5-kilometer addition to the existing line, building new stations and renovating old ones.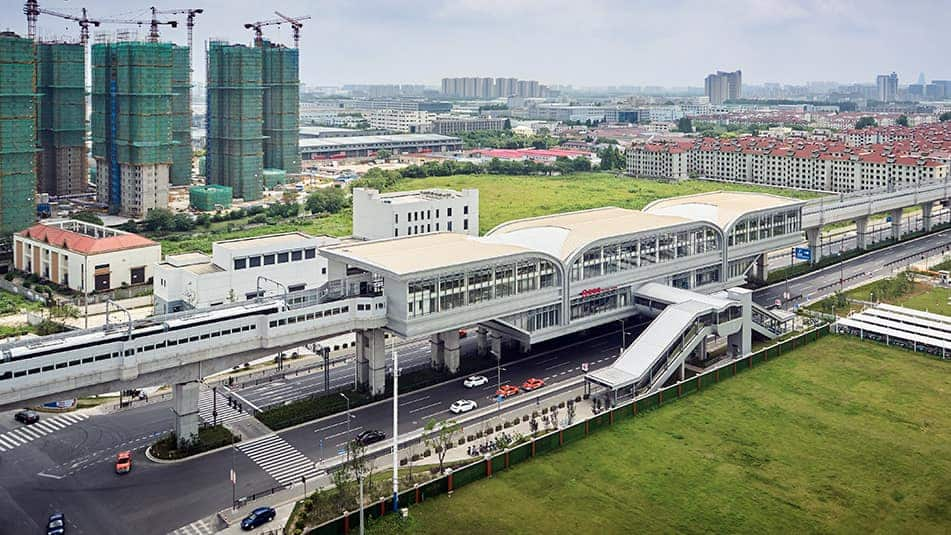 "As the only railway line connecting the Fengxian district and the downtown area, Line 5 is always extremely busy," says Zhou Shi Jing, KONE China Shanghai branch service manager. Due to the high passenger flow, it is important that the equipment in the Xiaotang Station runs seamlessly to reduce the chances of congestion. "KONE has service technicians stationed along Line 5 and in the event of a disruption, our people are able to respond within 5 to 10 minutes."
Because Line 5 needed to operate normally during the day, and especially during rush hour, 30% of KONE's work during the renovation and extension was done at night. In addition, the project involved different construction parties. "In order not to delay other parties' work, we deployed large-scale lifting equipment, making sure that escalators were successfully installed the day they arrived," says Zhang Jing, KONE China Shanghai branch installation manager.
"The overriding concern for us, of course, was a safer, more reliable experience for subway riders," says Bo Xinlong, KONE China project manager. Nowadays, metro construction faces new requirement. Two of the older stations were more than ten years old, and their escalators followed an old national standard: operating at 0.5 meters a second, with the upper and lower ends having three horizontal steps. In order to modernize these stations, KONE designed a solution to increase the efficiency and safety of passengers by installing heavy-duty escalators with a running speed of 0.65 m/s and four horizontal steps between the upper and lower ends.
But KONE technicians faced a challenge: there was not enough space to allow for the design. Enter the Shanghai team, who investigated the problem and came up with a solution for ensuring there was maximum room for the escalators, with other supporting facilities located nearby.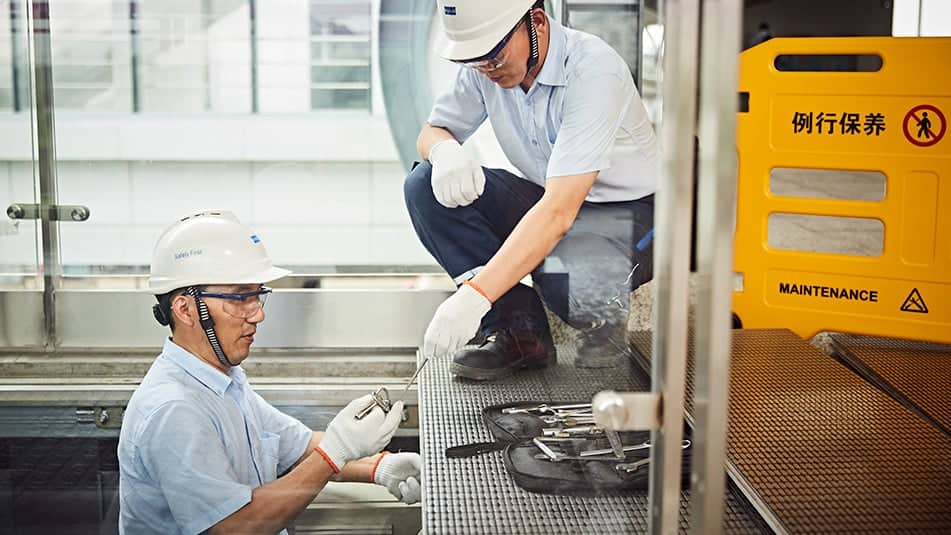 "Some escalators had their parts designed, produced and supplied separately, ensuring that installation was completed on time and Line 5 opened as scheduled," says Zhang Weiping, equipment supervisor at Shanghai Rail Transit Line 5 South Extension Development Co., Ltd. "Supported by advanced technology and through our rigorous on-site measurements and surveys, KONE escalators comply with the latest regulations."
Thanks to that commitment, Zhang Jing adds that KONE China was awarded a contract installing nearly 400 escalators for Shanghai's metro Line 15 and the soon-to-be-completed Line 18. "We look forward to making further contributions to the development of Shanghai."
Full service for full use
Some 300 kilometers northwest of Shanghai lies Nanjing, whose metro system serves the urban and suburban districts with ten lines, and three more lines in the works.
The Xuzhuang and Jinma stations along Line 4 are interchange hubs, and during peak time as many as 10,000 people pass through these stations each hour. On any given day, KONE escalators at these two stations move around 210,000 people – the population of a medium-sized American or European city. This places incredible pressure on the equipment.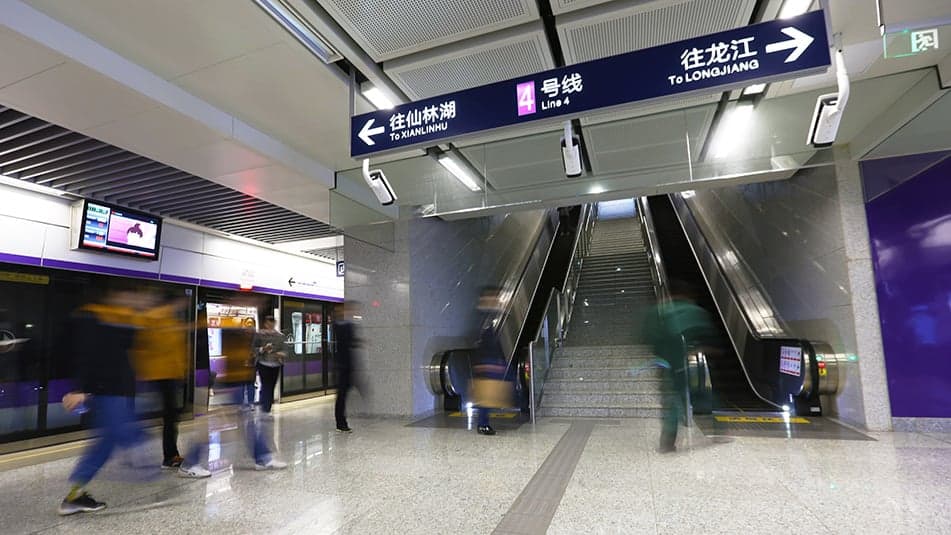 The first phase of Line 4, opened in 2017, presented challenges for KONE, whose maintenance team is available on site within 15 minutes of a reported issue. "In these cases, it is crucial to maintain a tight schedule for our technicians as well as for our tools and spare parts," says Xiong Mengliang, KONE service technician based in Nanjing.
"We're very proud that our services have been helping Nanjing's subway run smoothly every day for the past two years," says Xiong, adding that the customer relationship is strong.
"I recall one Chinese New Year our team at a remote station was going to miss out on dinner because the nearby restaurants were closed. When the subway managers heard about this, they invited our team to their offices for dumplings. It was very touching."