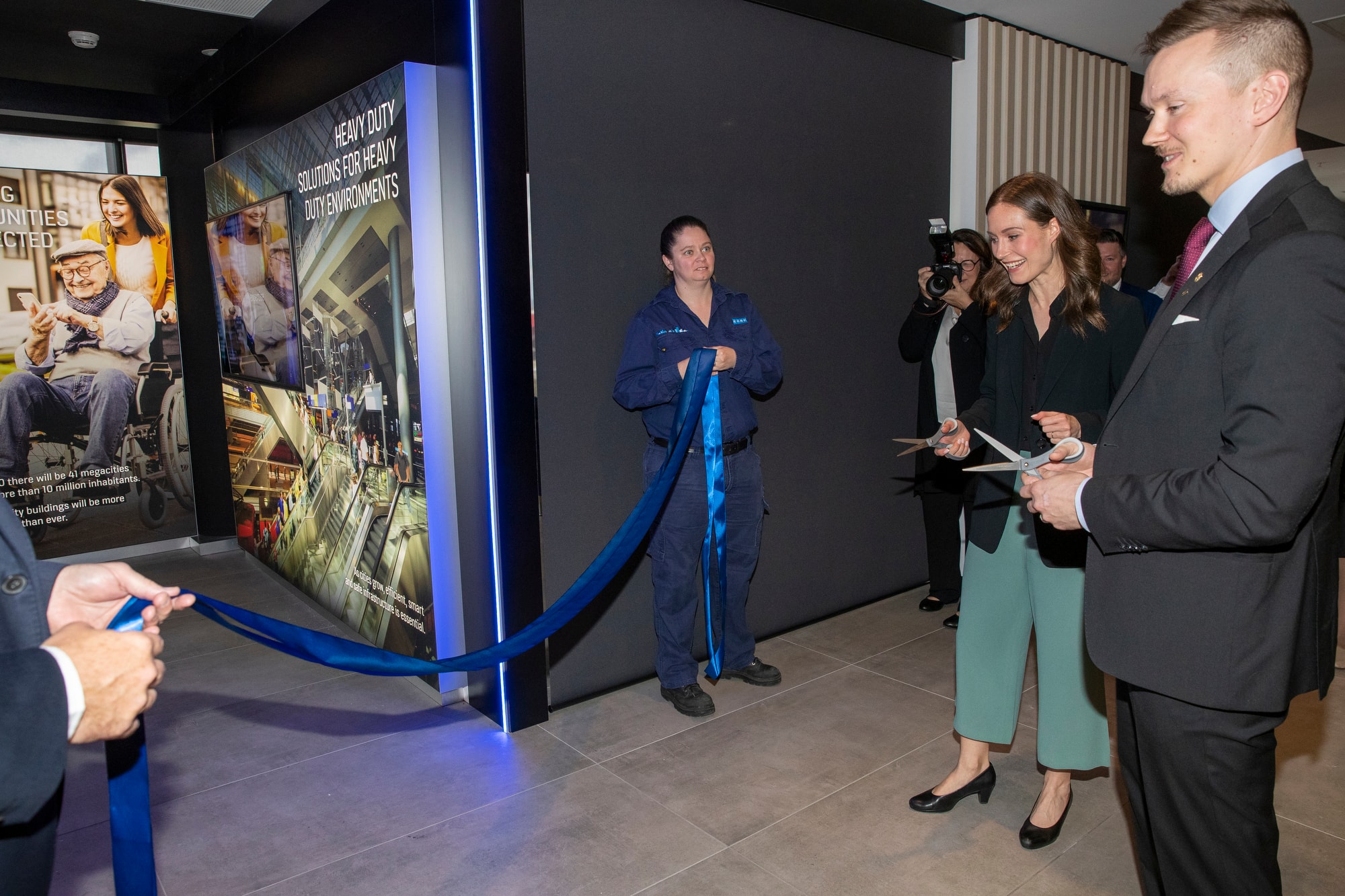 Finland's Prime Minister Sanna Marin opened our KONE Experience Centre in Sydney, Australia on Friday 2 December, 2022. Prime Minister Marin's visit to KONE offices was part of a Finnish business delegation's 5-day excursion to Australia and New Zealand, where Marin was accompanied by Jussi Herlin, vice chair, KONE Board of Directors and Ville Skinnari, minister for development cooperation & foreign trade, among others.
"As a business proudly founded in Finland, it's our privilege to welcome Prime Minister Sanna Marin and the whole Finnish delegation to Sydney. We're proud to showcase KONE's innovativeness and important milestones with new technologies, digital transformation, and green transition," says Jerome Audais, managing director for KONE Australia and New Zealand.
"At KONE, our mission is to make cities better places to live globally. We welcome the opportunity to demonstrate our solutions to the delegation as we work together to collectively seek ways to continuously improve commercial and economic relations between Australia, New Zealand and Finland," Jerome continues.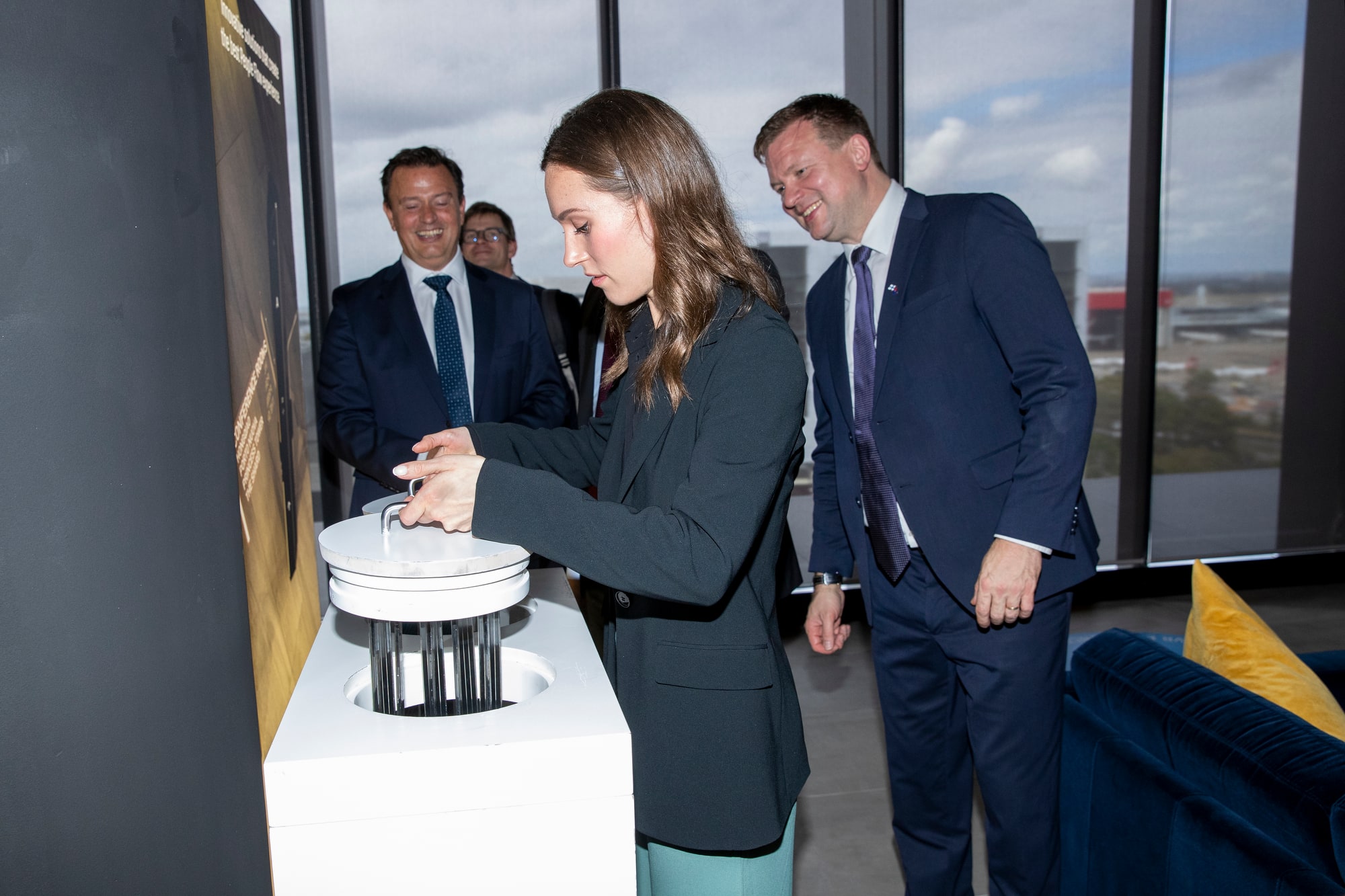 The visit included a demonstration of KONE's ecosystem partnerships, such as Application Programming Interface (API) connected robots that can remotely call elevators and move independently between floors and offices.
This marks the first time that a prime minister of Finland visits Australia or New Zealand, with the tour including meetings with Anthony Albanese, Prime Minister of Australia and Jacinda Ardern, Prime Minister of New Zealand. The prime ministers focused in their discussions on the opportunities offered by new technologies and digital transformation, along with energy supply and the green transition, response to climate change and biodiversity loss, and equality and human rights.