October 03, 2019
Wood City is a showcase of sustainable construction rising in Helsinki's seaside district of Jätkäsaari. Here, a group of five- and six-year-olds are participating in the creative project of a lifetime: They are helping to design a part of their community together with the Arkki School of Architecture for Children and Youth, KONE, and construction company SRV.
"This is an amazing project for children. It empowers them as they have the opportunity to plan and design the interior of an elevator that will take kids and teachers up to the rooftop playground from the daycare center," says Pihla Meskanen, founder of Arkki.
In addition to the daycare center that will cater primarily to the children of the people working in Wood City's office space, the development will comprise hotel and residential quarters when complete in 2021.
"This project gives the participating children important experience of a real-world design process, a unique experience of involvement, and inspires them to look at the built environment in a new way," says Meskanen.
The power of participation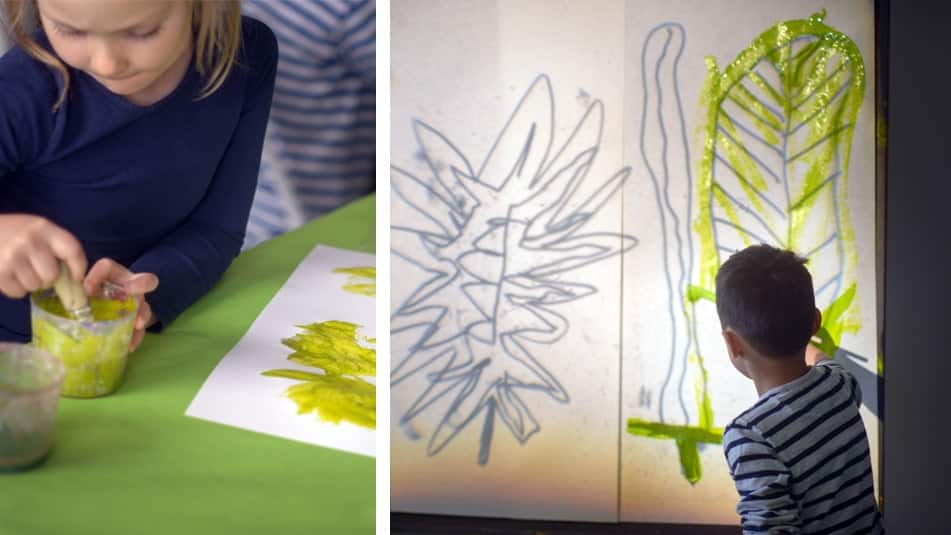 The inspiration for this collaboration came from the desire to create the best possible experience for the people who will be riding the elevator the most – children. Children were also involved in designing the daycare center.
"The fact that the elevator's interior is being designed by children for children will help to ensure that their day at daycare is good," says Visa Rauta, global product design manager at KONE. He adds that while KONE has made special elevator designs for youth in the past, this is the first time KONE is working with kids to actually design an elevator interior.
"The educational part, the creation process, is as important as and equal to the end result," says Rauta.
KONE created a life-sized mock-up elevator for the children's creative workshop at Arkki so the kids could see their artwork projected on its walls as part of the design process.
Turning challenges into opportunities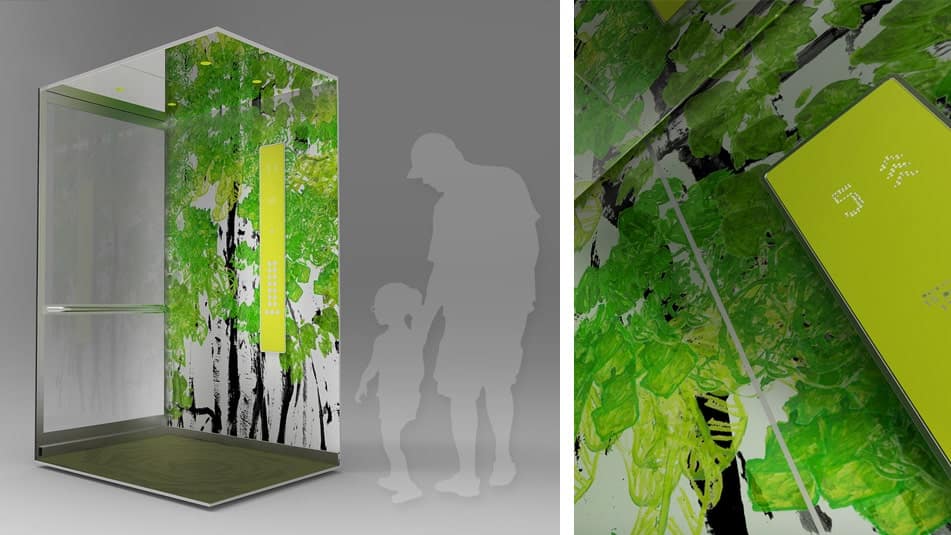 Managing unexpected outcomes and transforming them into an industrial product is one of the challenges with this type of project, says Rauta. "We have to be very flexible, and it may be that some extra creativity is needed from our side to make implementation possible. We think that every co-creation project is an opportunity to learn and strengthen our insight."
According to Arkki's Meskanen, another benefit for children is that they can learn about building processes. "Buildings don't just rise out of thin air, there's a lot of technical and design planning work that goes into them and now the children get to be artists and interior designers and see how different professionals work together."
Designing better cities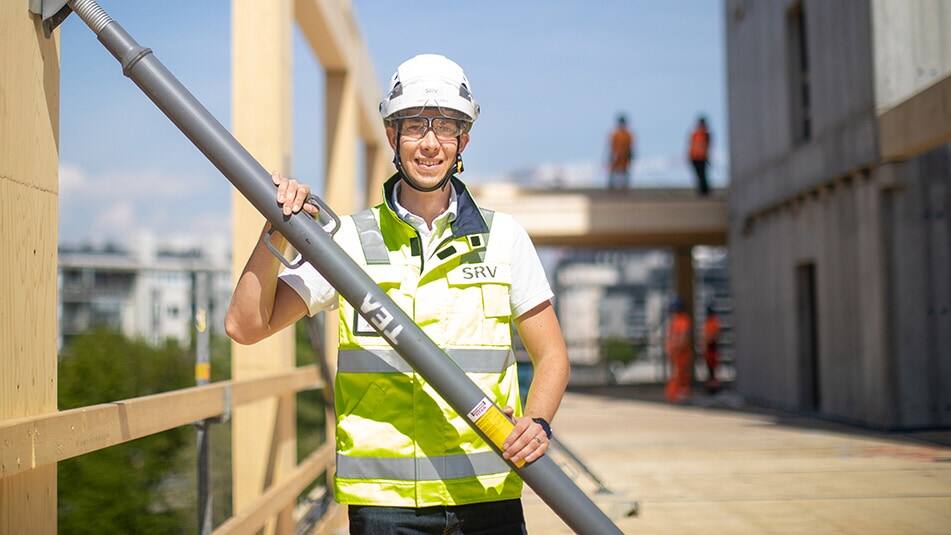 Antti Aaltonen, development director at SRV, says that Wood City is unique for several reasons, among them sustainable design using a traditional material in a unique way.
"Wood City is being built in three phases, with three different sections: apartment buildings that are already complete, office space that is currently under construction and will be ready in 2020, and hotel accommodation which will be ready in 2021. Using wood for this type of hybrid quarter is new in Finland, and the sustainability aspect is very clear. In lifecycle assessment, wooden buildings on this scale have a much smaller carbon footprint than concrete ones," says Aaltonen.
As KONE's Visa Rauta sums up: "This kind of project helps to make cities better places to live in. As cities grow denser, there are less free playground areas for children. With this type of example, we can spread the word and show how design can improve life in an urban environment."