September 12, 2019
If the definition of a "smart city" includes advanced ICT (information and communication technologies) infrastructure, a smart power grid, innovative building architecture with flexible spaces, near-logistics, and eco-friendly everything, then Smart Kalasatama in Finland's growing capital definitely meets that standard.
"The goal of Smart Kalasatama is simple: to support the city of Helsinki to build the most functional city in the world by getting the best out of what new technologies can deliver," states Kerkko Vanhanen, program director for the urban renewal project that started a decade ago.
Helsinki city planners have been determined to develop Smart Kalasatama in close partnership with government, organizations, business and especially its residents.
"Our aspiration is that by minimizing transportation times and having all city services in convenient proximity, residents will gain one more hour a day," says Vanhanen.
Data and mobility key drivers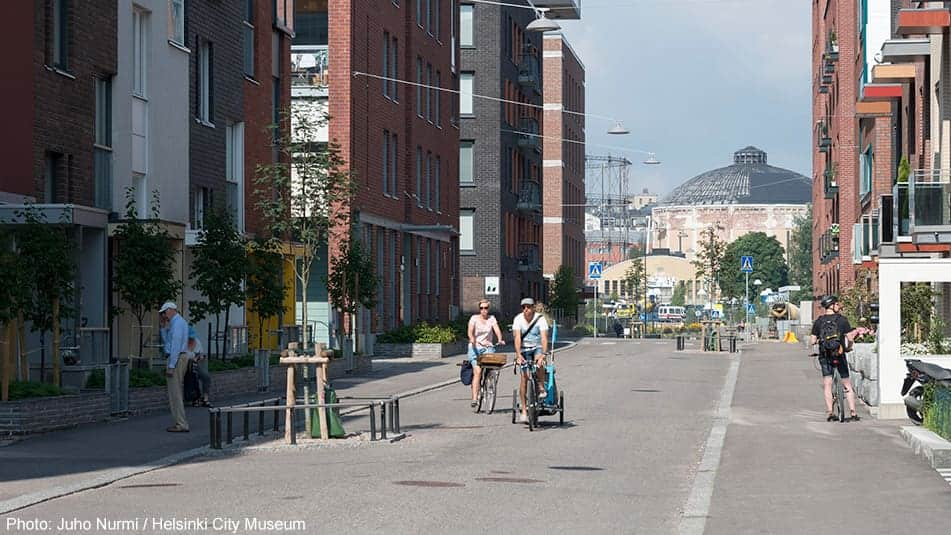 Smart Kalasatama's success relies heavily on behavioral data, and the lifestyle benefits made possible by harnessing it to run the city better and develop new digitally based services.
"In Helsinki we have over 600 datasets of information that are openly available for businesses and innovators. They have already been leveraging this information to build exciting new solutions," Vanhanen says.
Examples of such services around data production and utilization include Kalasatama's entire eco-friendly energy grid, a vacuum-based waste collection system, a driverless bus service to be piloted in the summer of 2019, and work on ideas like shared e-bikes and meal delivery schemes.
"Since last November, all new residential buildings have been able to collect 12 different categories of electricity usage information," says Vanhanen. "In the near future, the data will help people to learn how to better manage their energy consumption, but also support energy providers by better predicting demand."
Understanding the mobility demands of Smart Kalasatama residents and businesses has also been important since the start of the project.
The district is already extremely well networked with the rest of Helsinki via a metro link, bus and soon also tram. But within Kalasatama, equipment such as escalators and elevators play an essential role, given the density of the project and proliferation of tall residential properties.
"We see a much greater role for AI (artificial intelligence), sensors and data in people moving systems as time moves forward," Vanhanen believes.
"This is also an example of an area where small, agile innovators and large established companies involved in the people movement business can coexist and collaborate together," says Vanhanen.