May 8, 2019
Bonding over breakfast is a daily ritual for residents of Havemeyer, an airy co-living space shared by digital nomads in the hip New York neighborhood of Williamsburg. The wooden floorboards add earthy appeal to the sun-soaked apartment, which is furnished in clean colors and textures to suit Generation Y's tastes. There's ample communal space for spontaneous hangouts – even a pool table in the gaming room – while each resident has a cozy private bedroom, offering the perfect balance of seclusion and social interaction.
Havemeyer is leased by Common, a NYC-based co-living company that is redefining the concept of "home" by offering affordable communal housing. Already today, co-living is the choice of more than 78 million people across the United States, especially mobile millennials who frequently switch jobs and cities, and crave experience over ownership.
"There's a resurgence of co-living in cities all over the world right now," says Jennifer Chang, director of architecture at Common. "Young people are flocking to cities for opportunities, and the housing stock just isn't growing as fast as their migration. At Common alone we receive over 2,500 applications a week. We can't build fast enough!" she explains.
Chang emphasizes that co-living isn't just a passing fad embraced by luxury-seeking young professionals. "We see people of all ages and backgrounds in our homes. Many members already have children and are moving back to the city, eager to take on a new adventure and build a new community. As we continue to globalize, cities will only get denser, and co-living is just the means to achieve optimized density."
Layered Privacy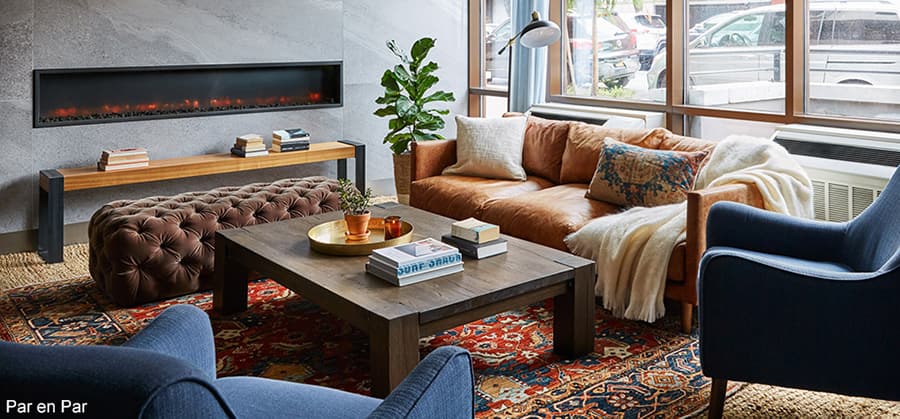 Today's co-living spaces are a far cry from hippie communes or noisy college dorms. Common's homes are impeccably styled, with the added advantage of being purpose-built for co-living. The rent check covers utilities, weekly cleanings and basic household supplies – relieving the classic "pain points" of roommate living.
Chang believes the key to a well-designed co-living space is the concept of layered privacy.
"In a perfect world, each resident would have their own bedroom, share a bathroom with one roommate, a kitchen with five people, a living room with twelve, a community lounge with 16-30, a movie room with 100, a game room with 200, a party space with 500, and a public lobby-cafe with the rest of the city. Successful layering can provide everyone with access to more types of spaces, while using the same total amount of space."
This "layering" poses challenges for designers, as it highlights the need for seamless internal transit. "Designing for co-living is all about creating connectivity between users. This means circulation is one of our key concerns. It's the glue that allows people to freely flow between spaces. The distance from your bedroom to a community space feels a lot shorter when the elevators are faster," says Chang.
She adds that great co-living is achieved when sharing becomes a bonus, not a burden.