"Nanjing was once a strange city to me," says Wang Gang, Service Operation Manager at Nanjing KONE. But 10 years in the city has transformed Wang's opinion. "It feels great here now. It's less busy than Shanghai, and the people in Nanjing have less stress. It's a very welcoming place," he says.
Wang's colleague, Xu Min agrees. "Nanjing is a special place," says Xu, an Assistant Testing Manager at KONE. "On one hand it's one of the oldest cities of China, and on the other, it has been developing extremely fast," he adds. As a native of Nanjing, Xu has been with KONE since the start of the company in his city in 1998. He has seen both the company, and the city grow over the years. KONE, now employs 400 people in Nanjing.
THE URBAN FACTOR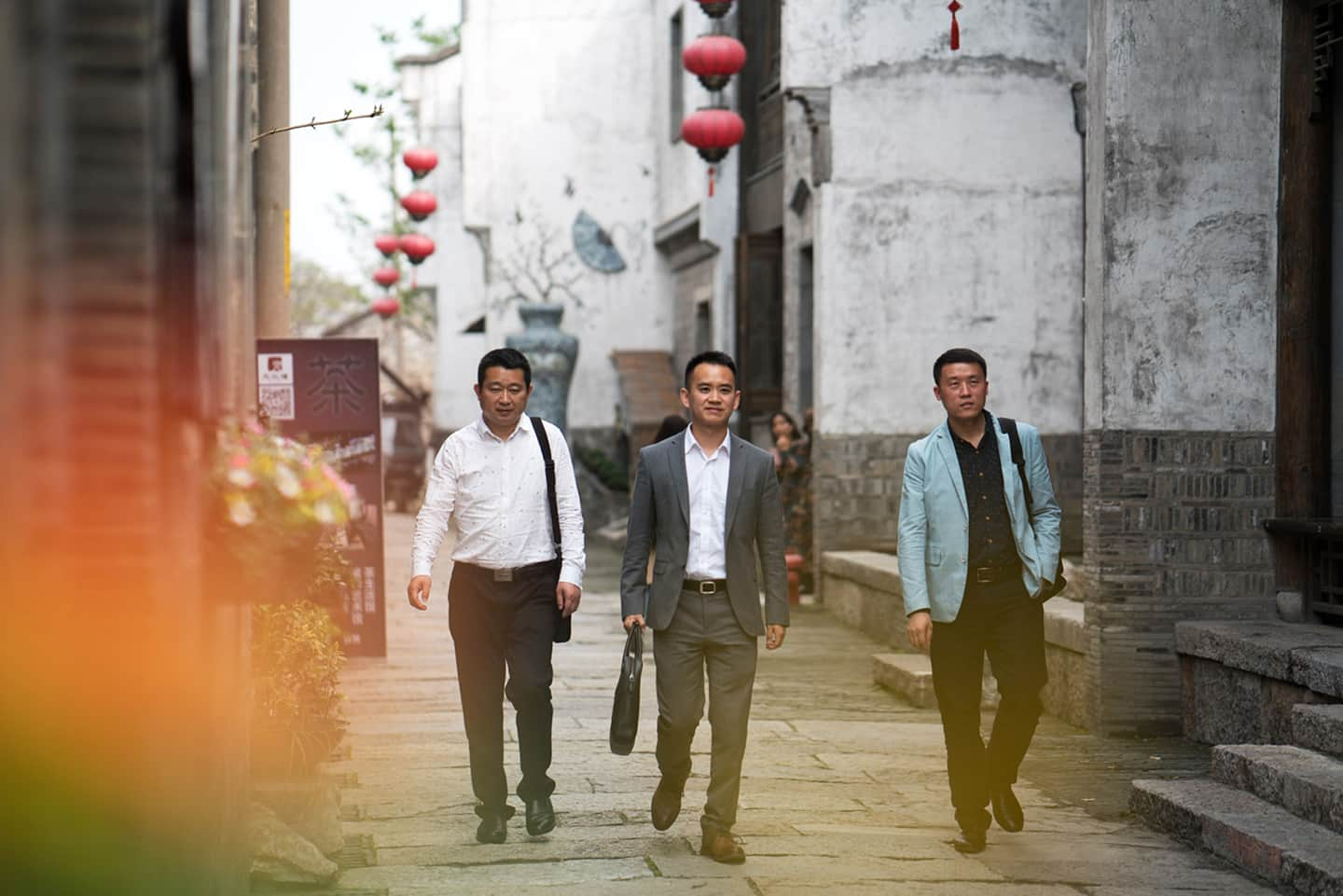 KONE plays a crucial role in Nanjing. The city draws rural migrants in growing numbers, and there is a need to improve services. "About every year a new subway line opens, and we provide most of the elevators," says Wang. "My favorite KONE project in Nanjing is the subway," he admits.
Wang is not the only fan of subway projects. Li Qiang, Sales Executive, is enthusiastic about subway construction too. "Imagine, every day tens of thousands of people use the facilities your company creates. That is something to be proud of," say Li.
Despite his love for subways, Li ranks the Youth Olympic Tower as his favourite project in Nanjing. The stadium's location in a new area with gleaming skyscrapers, he says, shows "the growing economy of Nanjing."
MOUNTAIN CALLING
But Nanjing is not only about new development. The city also has a historic value. "I love to take my five-year-old son to historical sites on the Purple Mountain," says Li. "There, I tell him old stories so that he can learn about Chinese history," he adds.
For Wang, the mountain of Nanjing means an escape out of the buzzing city, a way to get a breath of fresh air. While Li and Wang may have different reasons to be drawn to the mountain, they are on the same page when it comes to doing business in China.
EVERY DAY NEW CHALLENGES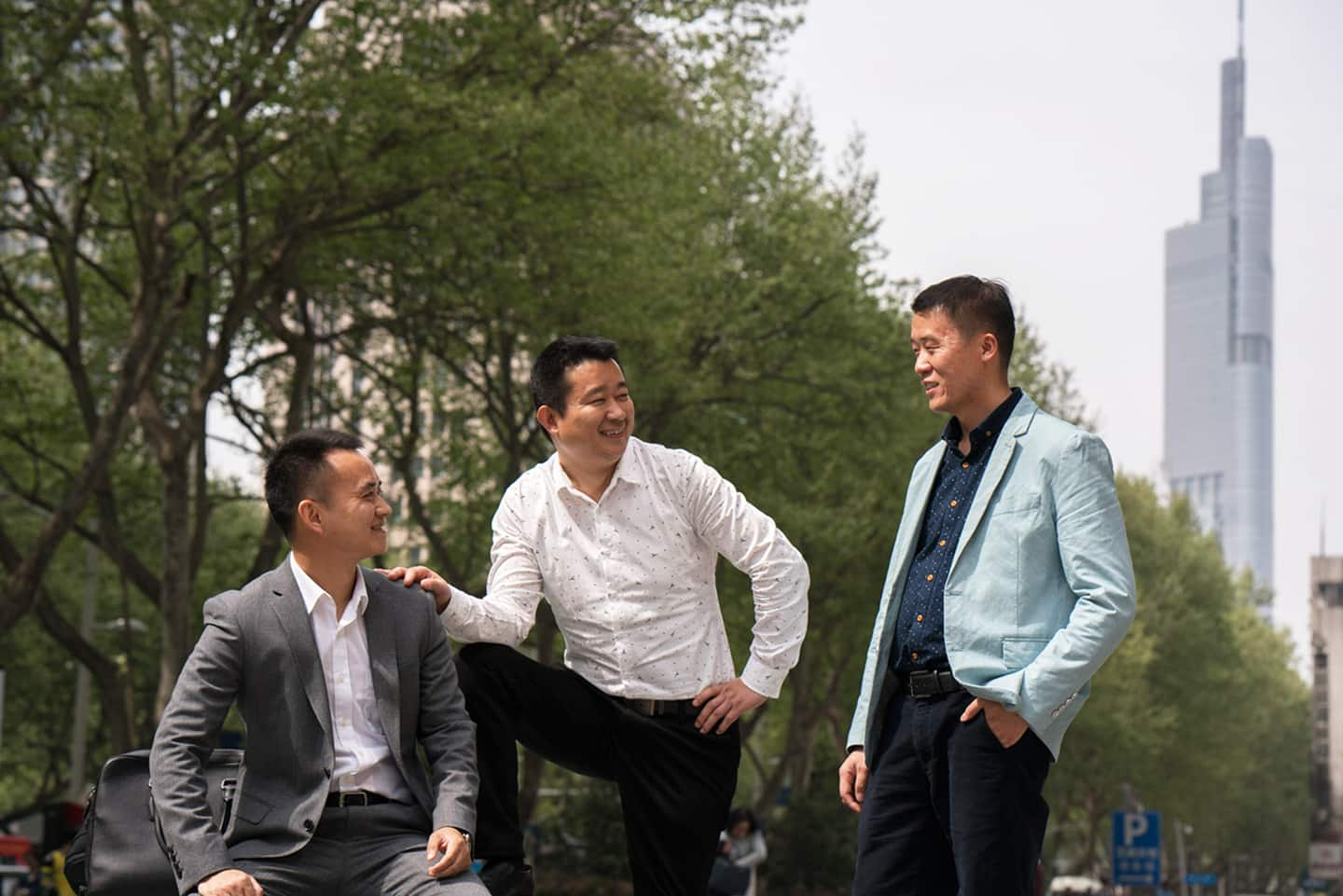 "You have to first become friends if you want to do business in China," says Li. "Because only with friends we can discuss business. That is what I like the most," he explains.
Wang too, bets his penny on the role of social skills in making the company grow in China. He relies on the strength of people. "When the team I lead works for a long time on a difficult project, and finally we finish it with success, that is where I get my energy," says Wang.
FACTS ABOUT NANJING
Nanjing is one of the Four Great Ancient Capitals of China. It is a commercial, political and cultural centre in east China, and the capital of Jiangsu Province.
Yangtze River, China's longest river and several of its branches flow through Nanjing.
With 8.2M inhabitants, Nanjing is the 11th largest city in China in terms of GDP.
Industries of information technology, new energy, smart power grid and intelligent equipment manufacturing have become pillar industries of Nanjing.
KONE in Nanjing
KONE's Nanjing office was established in 1998 when the city started growing

Currently employs over 400 people

Provided vertical transportation and equipment to some of the city's most iconic buildings and constructions
Key references in Nanjing
Youth Olympic Tower (QING'AO TOWER)
Located in the prestigious CBD area in Nanjing, the Youth Olympic Tower was built for the Youth Olympic Games, held in Nanjing in 2014. KONE provided 26 MiniSpace™ elevators with a speed of up to 6m/s.
Nanjing Metro
The city's metro network is expanding rapidly. KONE provides elevators and escalators to Nanjing's subways, used daily by tens of thousands of citizens.
Suning Smart City
As a local company in Nanjing, Suning Real Estate has grown to become one of the leading commercial real estate companies in China. Suning Smart City provides a 700,000 sqm office building and a 400,000 sqm shopping center. KONE provided vertical transportation.