April 4, 2019
Today, the pace of technological development – digitalization in particular – is at an unparalleled level. So much so that it can even seem scary or overwhelming. Are there risks to connected, driverless cars roaming our roads and robots replacing doctors in making diagnoses? Yes, of course, life is always full of risks.
But the real and potential opportunities and human benefits brought by digitalization are arguably far greater. The trick is to not let technology rule what we do and instead make it work to our benefit.
So what has this got to do with the elevator and escalator business? Everything! Digitalization has an impact on every area of our business. And this is very, very exciting. We are moving quickly to ensure we have the best elevator, escalator and door selection for the best people flow experience – as well as the best performing field service. We will not get there by standing still and relying on past strengths.
Innovations are already changing our business models and providing us with opportunities for differentiation – opportunities to serve our customers and their customers increasingly better. This is important because user engagement and customer experience are everything in our increasingly digitalized world. To succeed, we need to understand five crucial areas of digitalization.
The 5 things we need to understand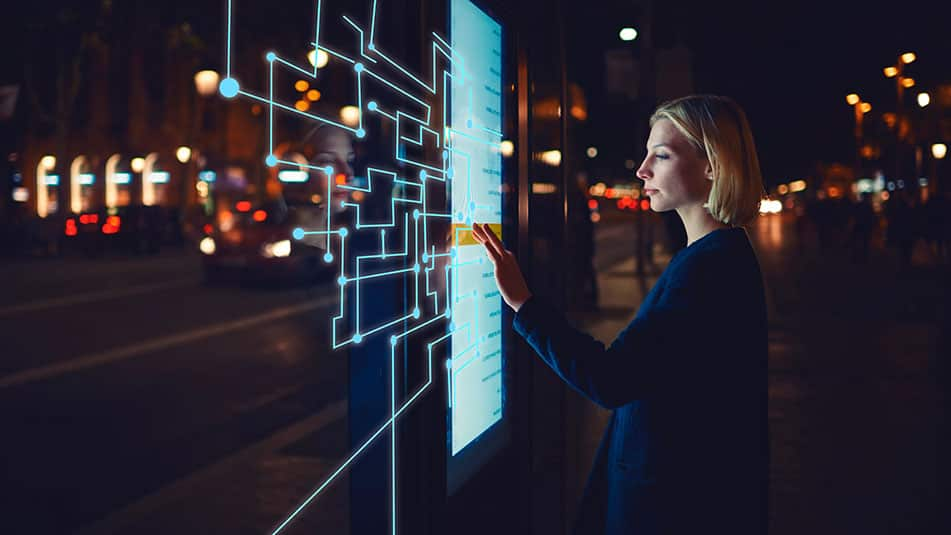 First is the ability to make equipment more intelligent and accessible through the use of sensors. We have been doing this for some time already with access control, integrating sensors in elevators, doors and smartphones. KONE Residential Flow™ brings these, and other technologies together in a package that benefits residents, their visitors as well as the people who manage their buildings.
Second is connectivity. Today's technology enables remote diagnostics, meaning equipment condition can be monitored off-site in real-time. What a great development for technicians and building managers who can identify and fix problems before they lead to breakdowns!
The third area of digitalization is data storage. Terabytes of storage are now extremely cheap. Cloud technologies and almost unlimited capacity take things to a whole new level.
Fourth is analytics. With powerful analytics engines and algorithms, we can look at parameters and data in more effective ways, for instance to find solutions for improving people flow in crowded urban areas.
The final component of digitalization is what I call mobilization. With this I mean being able to bring together a combination of the four others. KONE 24/7 Connected Services™ is a shining example of mobilization: sensors on elevators and escalators are connected to cloud-based computing to enable real-time data collection and analysis.
Providing peace of mind
If we are able to put all this technology at the disposal of our customers and into the hands of our field service technicians, we can provide superior services to everyone who uses our solutions, whether they are passengers at airports, shoppers at malls, or people going about their day in the office or at home.
Thanks to technology, we can improve the transparency of our work and give our customer peace of mind in the form of real-time information on how we are taking care of people flow in and around their building. Improved equipment performance, safety and reliability are arguably benefits that are also valued by our customers' customers.
At KONE, we have high ambitions on this front because at the end of the day, our business is about helping people in cities across the globe move smoothly, safely and efficiently. It's about improving the flow of urban life.