Text: Nikhil Narayan Sivadas
The next time you head over to use an elevator and spot a group of people excitedly shooting videos of the ride, take note. You may have very well run into 39-year old Andrew Reams and his friends. A passionate elevator aficionado with an unquenchable desire to travel the world's elevators, Andrew's YouTube page is filled with videos of him and his friends riding elevators of all kinds.
"Ever since I was a little kid, I have absolutely loved elevators. My first elevator ride was when I was 2 years old and it was at the Famous Barr department store in St. Louis," recalls Andrew nostalgically. "My mom and I went to the elevator and she pushed a button and this wall magically opened up. Then we got inside and 30 seconds later, we were in a different part of the building and I was like we got to do that again."
And do that again he definitely did. Since 2006, Andrew has diligently recorded videos of himself using and reviewing different elevators. A typical video consists of him riding elevators up and down, taking note of ride comfort, speed and even the displays and lights. Andrew's videos have given people an entirely new perspective into machines that they use every single day.
The YouTube star

Much like YouTube videos of products being unboxed, Andrew's YouTube channel which he runs under the moniker DieselDucy has become exceedingly popular, turning him into an Internet Star. Sample these numbers. To date, he has received over 100 million views on his channel which has over 35,700 subscribers who login to watch the nearly 2,900 videos he has uploaded.
Andrew's quest to ride elevators around the world has seen him ride modern, super-fast elevators and even antique wooden pieces. He has even started a small elevator museum at his home in Roanoke, Virginia to display interesting and rare pieces of elevator history and technology.
When quizzed on his enduring fascination for elevators, Andrews admits that he finds the entire affair thrilling.
"I love elevators and not only when I go riding them. I like their mechanics too and a lot of my videos look at the inner working of these machines," he says.
A date with KONE
His passion for elevators recently saw him and his friends visiting Finland and the headquarters of KONE Corporation, one of the world's biggest elevator and escalator manufacturers. An experience that Andrew says has been mind-blowing.
"I got in touch with these amazing people from KONE who offered us a chance to see their amazing products up close," he says. "I got to see a lot of great machines, including the hi-tech elevators at their corporate headquarters which came equipped with a destination control system that I found fascinating"
But that was not all. The group also got a chance to visit the world's only underground elevator testing facility built into an active limestone mine in Tytyri in Finland. There, they witnessed some of KONE's most cutting-edge products being tested and experienced rides on the latest elevators.
"I got to go down in this high-speed elevator which went 350 meters underground, which is like 90 stories down, in this mine," recalls Andrew excitedly. "And the elevator is traveling at speeds of like 10 meters per second, it was really fast. So much so that it popped your ears going up. And thanks to the viewing shafts being made of glass, I got to see how they worked as well."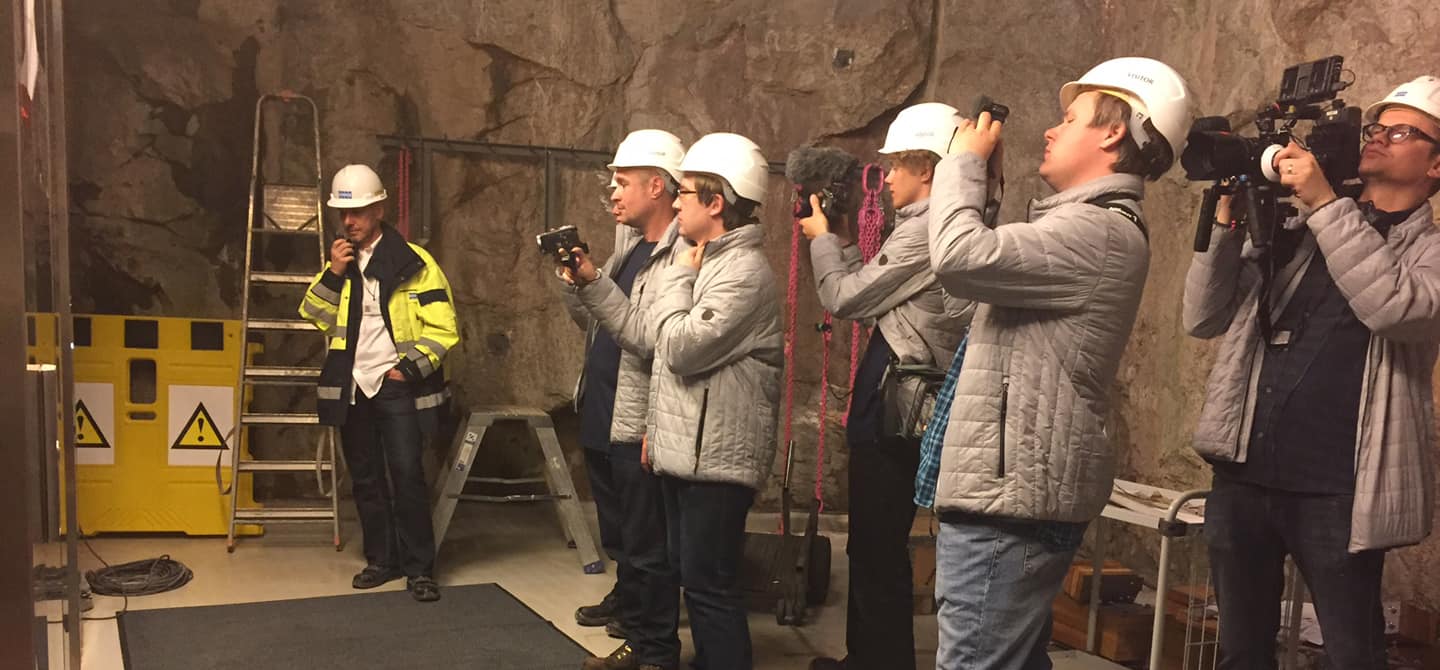 An inspiration for many
Andrew's videos have also developed a cult following among people from the Autism spectrum. An autistic man himself, Andrew credit this to the multi-sensory experience that elevators provide.
"I have something called high-functioning autism and one of the characteristics is a fixation on certain things, which in this case is elevators," he explains. "You got sounds, lights, movement. It is a whole package. Elevators may only go up and down, but then to people like me, we look at not just one elevator. We look at elevators everywhere and we know we get to see different worlds in each one."
His videos have also helped provide a sense of brotherhood to elevator enthusiasts who were not aware that there were others who shared their passion. In the process, Andrew has earned himself a legion of grateful fans around the globe.
"Your channel has been life changing for me. I have met so many new friends since I have joined the elevator community and I wouldn't have met them if it wasn't for your videos," says one of the comments on his channel. Another subscriber who says he is autistic comments that even though his folks are scared of elevators, he thinks they are "amazing" and intends to meet Andrew when he visits America.
Andrew responds to each comment personally and says that he is always delighted to meet his fans. And going by the numbers, his fan base and popularity is only increasing. So, if you happen to see a group of people matching those described here, drop in and say "hello". You could be meeting a genuine internet sensation.
To view DieselDucy's YouTube channel, please go to https://www.youtube.com/watch?v=dnYdvn-36ak
To read the story of DieselDucy, please go to http://www.dieselducy.com/