Back to top
BETTER ACCESS FOR THE LONG HAUL
For the Dutch railway network ProRail, upgrading its stations to ensure access for all passengers, including those with impaired mobility, is a priority.
Description
Punctuality is one thing. Seamless transfer between platforms is another. For the Dutch railway network ProRail, this means upgrading its stations to ensure smooth movement of passengers and goods through more than 400 railway stations. Within the next decade, Prorail is rolling out an extensive accessibility plan. Our solutions will total approximately 175 lifts at 76 stations and more than 120 escalators at 19 stations.
#Airport & Transit
#Elevators
#Escalators & Autowalks
#Europe
Solutions
30 KONE MonoSpace® lifts (175 expected in total) 71 KONE TravelMaster™ 140 escalators (120 expected in total), KONE Care™ Maintenance Service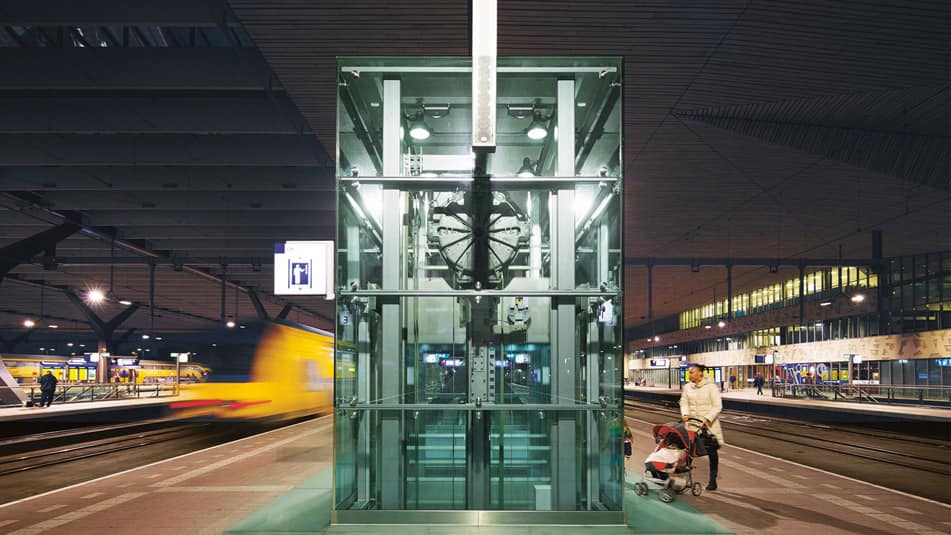 Durable well into the future
To meet the demands of ProRail's busy transport hubs, our equipment includes heavy-duty and vandal-resistant components. LED lighting for the escalators' skirting and balustrades enhances safety.
To keep the systems running with minimum inconvenience for passengers, we coordinate all regular maintenance work with ProRail to ensure there is no disruption during the morning or late afternoon peak flows of traffic.
Explore our other reference cases